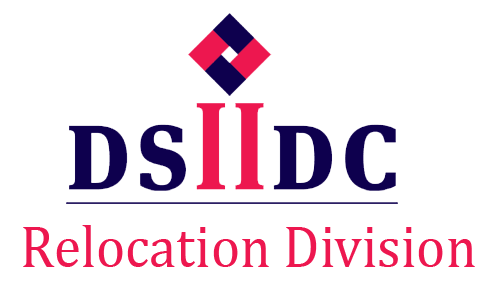 ---
Terms & Condition
Please read the following terms and conditions carefully before registering, accessing, this allottee friendly portal of DSIIDC. By accessing or using the portal or by using the Service (defined below), you are agreed to these terms and conditions set forth below including any additional guidelines and future modifications. If at any time you do not agree to these terms and conditions or do not wish to be bound by these terms and conditions, you may not access or use the portal.
Your Agreement to these Terms and Conditions for availing Service
The Terms and Conditions (as may be amended from time to time, the "Agreement") is a legal contract between you, being an individual customer, user, or beneficiary of this service of, and Delhi State Industrial & Infrastructure Development Corporation Ltd. (DSIIDC) having its registered office at N-36, Bombay Life Building, Connaught Circus, New Delhi - 110001. All services provided to Unit holders via this portal are rendered by DSIIDC Relocation Department through this Allotee Friendly Portal. Hence all the rights, benefits, liabilities & obligations under the following terms & conditions shall accrue to the DSIIDC. (Together with its subsidiaries and other affiliates, "Us", "We" or "DSIIDC"), regarding your use of our various Bill Payment Services such other services which may be added from time to time (all such services are individually or collectively are referred as Service or Services as they case may be).
Service can be used by you, subject to your adherence with the Terms and Conditions set forth below including relevant policies. DSIIDC reserves the right, at its sole discretion, to revise, add, or delete portions of these terms and conditions any time without further notice.
DSIIDC
Delhi State Industrial and Infrastructure Development Corporation Ltd. (DSIIDC) has played a key role in propelling the development of Delhi by shaping up the Indian capital, a city of some 10 million people. Since it was established in February 1971, DSIIDC has projected, aided, counselled, assisted, financed and promoted projects to transform the face of Delhi.
DSIIDC is poised for huge responsibility as many big projects are at various stages of inception and/or execution. Important among these are:
Knowledge Based Industrial Park (KBI) at Baprola
Development of Built-up Factory Complex at Rani Khera
Development of Housing for Urban Poor Construction of Hospital-cum-Medical Complex
Development of DTC Bus Depot at I.P. Estate
Eligibility
The services are not available to persons other than Unit Holder / Allottes or to anyone previously suspended by DSIIDC. By accepting these Terms & Conditions or by otherwise using the Services or the Portal, You represent that You are legally a Unit Holder of DSIIDC and have not been previously suspended by DSIIDC. You represent and warrant that you have the right, authority, and capacity to enter into this Agreement and to abide by all of the terms and conditions of this Agreement. You shall not impersonate any person or entity, or falsely state or otherwise misrepresent identity, age or affiliation with any person or entity.
Services Offered By DSIIDC Through This Portal
The Delhi State Industrial & Infrastructure Development Corporation Ltd. reserves the right to collect the payment from Unit Holders against bills generated for availing the Services. These Bills are generated for Allottees on timely basis and they are posted on to this Portal & same are also shared with respective Allotees via other mediums.
DSIIDC offers a convenient and secure way to make online / offline payments towards the below listed services:
Grount Rent and Interest Charges
Watch & Ward Charges
Penalty for Late Possession
Penalty for Late Construction
Unearned Income Charges
Lease Documenntation Fees
Balance Cost with Interest
Restoration / Processing Charges
Other Charges
From time to time, DSIIDC, at its sole discretion, can add to or delete from such list of services & payment modes (mentioned below)
There may be an additional fees/charge when using certain types of Payment Accounts in respect of a Biller; and
The terms upon which a payment can be made to DSIIDC can differ depending on whether a Card or a Bank Account is used to issue the Payment Instruction. Further depending on the specific facilities allowed by DSIIDC

By issuing a Payment Instruction for an online debit/charge to a Payment Account; or
By scheduling an automated debit to a Payment Account.
In using the Bill Payment Service, you agree to:
Provide true, accurate, current and complete information about yourself and your Payment Account details ("Payment Data") and
Maintain and promptly update the Unit informational data to keep it true, accurate, current and complete. If you provide any information that is untrue, inaccurate, not current or incomplete, or DSIIDC has reasonable grounds to suspect that such information is untrue, inaccurate, not current or incomplete, DSIIDC has the right to suspend or terminate your account and refuse any and all current or future use of the Service (or any portion thereof).
DSIIDC assumes no responsibility and shall incur no liability if it is unable to affect any Payment Instruction(s) on the Payment Date owing to any one or more of the following circumstances:
If the Payment Instruction(s) issued by you is/are incomplete, inaccurate, invalid and delayed.
If the Payment Account has insufficient funds/limits to cover for the amount as mentioned in the Payment Instruction(s)
If the funds available in the Payment Account are under any encumbrance or charge.
If payment is not processed by Payment Gateway / Bank.
Circumstances beyond the control of DSIIDC (including, but not limited to, fire, flood, natural disasters, bank strikes, power failure, systems failure like computer or telephone lines breakdown due to an unforeseeable cause or interference from an outside force)
In case the bill payment is not effected for any reason, you will be intimated about the failed payment by an e-mail
Saving Payment Method Details
DSIIDC Provides the facility of Online Bill Payment and also hereby confirms that we do not store your payment details like Bank Account Number, Debit / Credit Card Number, Net Banking Credentials, PIN, OTP and Other Payment Processing Options
Accepted Payment Modes
You can securely pay with following online payment options over the Portal for above mentioned services:
Credit Card
Net Banking
Debit Card
UPI
Payment Wallets
Cancellation Policy
All Biils Generated by DSIIDC Relocation Department / this Allottee friendly portal are final and there will be no refund or exchange permitted. Please be advised that You are responsible for the all/any payment done by you via this portal. DSIIDC is not responsible for any false Bill Payment.
However, in a case where a transaction has been completed by you on the portal, and money has been charged to your card or bank account but a receipt / payment confirmation has not delivered to you within 24 hours of your completion of the transaction then you may inform us by posting us a message on our registered Email ID or Contact Us by Call. In such a scenario DSIIDC Technical Team shall investigate the incident and if it is found that money was indeed charged to your card or bank account but your Bill is not paid than DSIIDC will process your Bill as per the amount paid by you.
Modification In Terms and Conditions
DSIIDC reserves the right to change these Terms and Conditions from time to time as it sees fit and your continued use of the Allotee Friendly Portal will signify your acceptance of any adjustment to these terms. User is always required to check these terms and conditions at every visit. Please be informed that no notification communication will be done subject to change in terms and conditions.
---