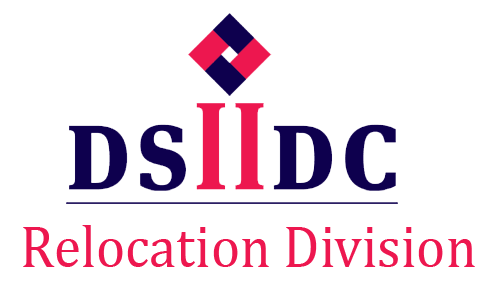 ---
Privacy Policy
As a general t, this Allottee Friendly Portal owned by Delhi State Industrial & Infrastructure Development Corporation Ltd does not collect Personal Information about you when you visit the Portal.
Portal Visit Data
This Portal records your visit and logs the following information for statistical purposes your server's address; the name of the top-level domain from which you access the Internet (for example, .gov, .com, .in, etc.); the type of browser you use; the date and time you access the portal; and the previous Internet address from which you linked directly to the site also including the details of your bill processing and applications form filled and submitted.
Saving Payment Method Details
For providing the Bill Payment & other Services, DSIIDC Stores and Manages billing data of Units.
DSIIDC Provides the facility of Online Bill Payment and also hereby confirms that we do not store your payment details like Bank Account Number, Debit / Credit Card Number, Net Banking Credentials, PIN, OTP and Other Payment Processing Options
Cookies
A cookie is a piece of software code that an internet web site sends to your browser when you access information at that site. This site does not use cookies.
Email Management
Your email address will not be used for any other purpose, and will not be disclosed, without your consent.
Collection of Personal Information
If you are asked for any other Personal Information you will be informed how it will be used if you choose to give it.
Copyright Policy
The contents of this portal may not be reproduced partially or fully, without due permission from the Delhi State Industrial & Infrastructure Development Corporation Ltd. The contents of this Portal can not be used in any misleading or objectionable context.
Links to External Websites/Portals
At some places in this portal, you shall find links to other portals. This links have been placed for your convenience. DSIIDC is not responsible for the contents and reliability of the linked websites and does not necessarily endorse the views expressed in them. Presence of the link or its listing on this portal should not be assumed as an endorsement of any kind. We cannot guarantee that these links will work all the time and we have no control over availability of linked pages.
Links to this Allottee Friendly Portal by other Websites/Portals Prior permission is required before hyperlinks are directed from any website/portal to this Portal. Permission for the same, stating the nature of the content on the pages where the link has to be given and the exact language of the hyperlink should be obtained by sending a request to stake holder.
Content Review (CRP) policy
DSIIDC has a very robust policy of review the content of this Portal through routine testing of web pages and the content. Since this is a platform which boasts of datasets, the Relocation Department is frequently in the process of updating and reviewing the datasets and catalogues in order to provide up to date datasets to its users. Monitoring of Platform is done on a regular basis.
Portal Monitoring Plan
We periodically monitor website to address and fix the quality and compatibility issues of the Portal on the following parameters:
Functionality: We test all modules of the Portal for their smooth functionality.
Performance: We test important features for measuring the performance.
Traffic Analysis- We regularly monitor traffic on the Portal.
Hardware/Software Crash
Though such an occurrence is a rarity, still in case the server on which the Portal is being hosted crashes due to some unforeseen reason, the web hosting service provider have enough redundant infrastructure available to restore the Portal at the earliest.
Natural Disasters: There could be circumstances whereby due to some natural calamity, the entire data center where the website is being hosted gets destroyed or ceases to exist. For such case, planned contingency mechanism will be in place for such eventualities whereby it is ensured that the Hosting
Security Policy
Except for authorized security investigations and data collection, no attempts will be made to identify individual users. Accumulated data logs will be scheduled for regular deletion. The Portal's Privacy Policy details our position regarding the use of personal information provided by customers/visitors.
Unauthorized attempts to upload information or change information are strictly prohibited, and may be punishable under the Information Technology Act, 2000.
User ID and Password Policy:
Access to sensitive or proprietary business information on "Allottee Friendly Portal of DSIIDC." Portal is limited to users who have been determined to have an appropriate official reason for having access to such data. All registered users who are granted security access will be identified by a user name provided by DSIIDC.
Users who are granted password access to restricted information are prohibited from sharing those passwords with or divulging those passwords to any third parties. User will notify us immediately in the event a User ID or password is lost or stolen or if User believes that a non-authorized individual has discovered the User ID or password.
---